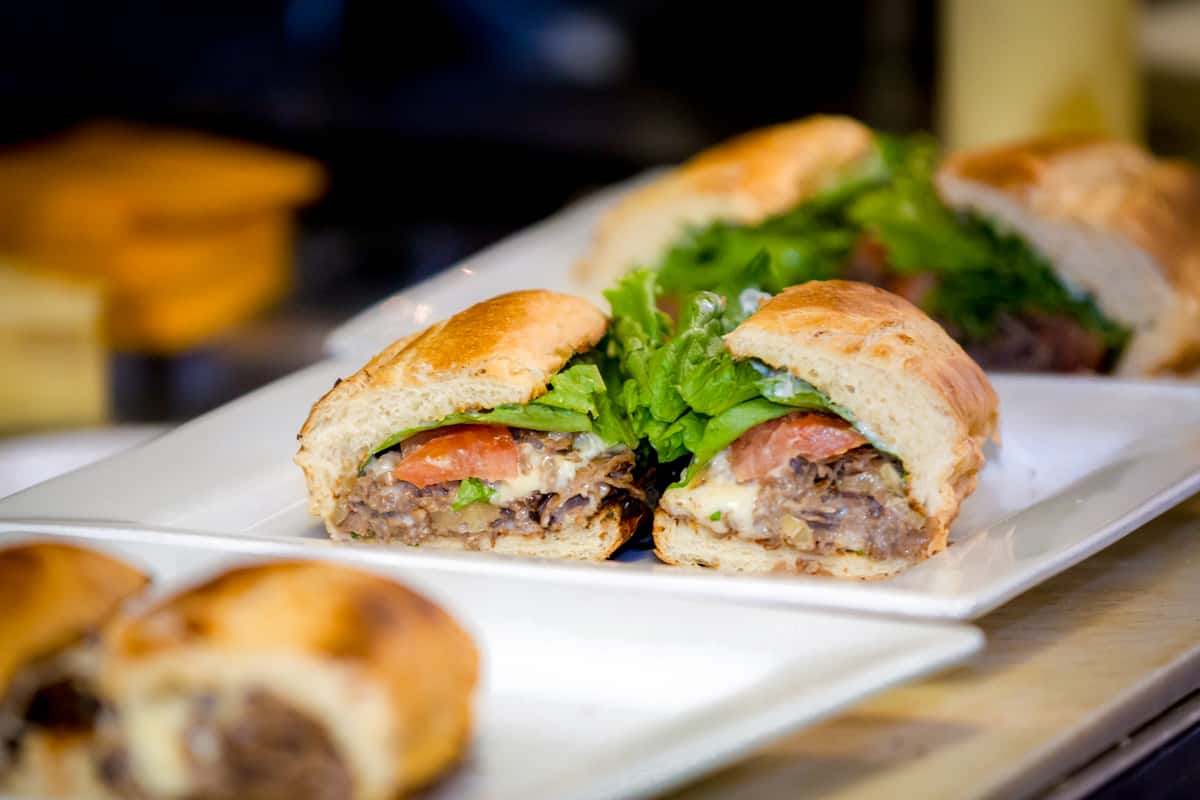 Monthly Newsletter
March 2020
March is Irish American Heritage Month and the McNamara family is ready to party all month long. The specials and events this month are so exciting and we can't wait to share these with you!
We have our fabulous Corned Beef and Cabbage and our warm and hearty Chicken Pot Pie for you to savor all month long. And we are introducing our new and delicious Irish Egg Roll. We are famous for our Corned Beef and Cabbage that was perfected 10 years ago at our sister restaurant, The Main Street Pub. The corned beef brisket is so tender that you can cut it with a fork and is pared with a wedge of cabbage, red skin potatoes and steamed carrots. A meal for kings!
Our Chicken Pot Pie is absolutely the best and will warm you up! It's full of chicken, peas, carrots in a savory sauce and topped with a puffed pastry. We guarantee you will love it!
The Irish Egg Roll is a fabulous appetizer to share. It's corned beef, sauerkraut, and Swiss cheese wrapped in an egg roll with a special mustard sauce for dipping!
St. Patrick's Day is such an important McNamara Holiday that we are celebrating it on the 14th and the 17th. The Irish Dancers from the Boyle School of Dance will be here at 1:45pm on March 14th and at 6:30 pm on March 17th. They will be dancing in the aisles! These are very talented dancers so come and enjoy them. You won't be disappointed!
The party continues with an Irish Costume Contest on March 14th and March 17th announcing the winner at 9pm each day. So check those closets and get your Irish costume ready for both days. You could be a winner of a $50.00 Gift Card!
Guinness Ripple Night is March 6th from 5-7pm. Want your picture on a Guinness? This is how it's done! When you purchase a Guinness draught, you take a "selfie" or any picture and the "Guinness Guy" magically add it to the top of your draught. So cool!
Dates to remember:
March 6: Guinness Ripple Night from 5:00pm-7:00pm
March 8: Daylight Savings Time begins. Move your clocks ahead 1 hour.
March 14: Irish Dancers at 1:45 pm and Irish Costume Contest all day with
Winner announced at 9:00pm.
March 15: March Madness begins with the selection of 68 Division 1 teams announced.
It's 67 games in 21 days, so yes; it is "madness"! Come and watch and cheer with us.
March 17: St. Patrick's Day
Let's party with great food, Irish Dancers at 6:30pm and
Irish Costume Contest with winner announced at 9:00pm.
March 18: Paint and Sip Class begins at 6:30pm. Register for this fun event at
www.funwithcanvas.com/event
March 21: National Corn Dog Day. We have great Corn Dog Bites!
Live Music begins at 9:00 pm until midnight
Friday, March 13 | Jackie Holtzhauver
Friday, March 20 | Radio NV
Saturday, March 28 | Mike and Chris
As we approach springtime, we are thankful for all our guests at Preston's Pub. We want you to feel like family; always welcomed with a warm smile and hearty, tasty food. We look forward to seeing you soon and hope you take the time to participate in all our March 2020 events. It makes it more fun for everyone!
Until then…
If you're enough lucky to be Irish... You're lucky enough!
May you have the hindsight to know where you've been, the foresight to know where you are going, and the insight to know when you have gone too far!
May the luck of the Irish be with you!
- The McNamara Clan